HOW TO SELECT THE BEST CAR HIRE COMPANY
26.07.2017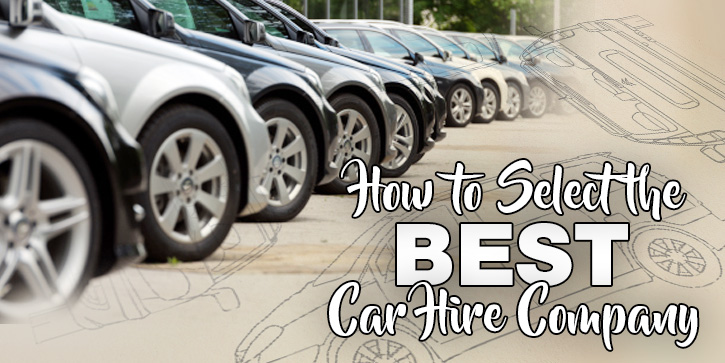 If you are thinking of getting away from Pattaya for a weekend break or a long touring holiday, then hiring a car is one of the best options open to you. Public transport in Thailand is not the easiest way to get around the kingdom, often you are restricted by the bus and train companies services.
However, if you have your own transport then you can more or less please yourself. You can spend more time at one location and less in another that does not attract you as much. Plus all your belongings travel with you, there is no carrying large holdalls across platforms and busy bus depots.
Pattaya has numerous car hire companies dotted all around the city, so how do you decide which one to choose from the multitude?
Don't Make Your Selection Purely On Price
Definitely in the world of car hire, cheapest is not necessarily the best. Car hire companies that offer the cheapest deals are often cutting corners to do so.
They all purchase their vehicles at roughly the same price so how can there be such disparity in rental costs? The answer is by cutting corners, and saving money on real necessities such as regular servicing and safety checks.
There is little point saving 5% on a rental charge if halfway through your holiday the vehicle breaks down. Or even worse you are involved in an accident due to a worn tyre or faulty brakes.
Things To Check Before You Sign A Contract
Before you part with your money and sign a rental agreement, there are certain criteria you must ensure that are part of the package.
Insurance - make sure that you are fully insured whilst driving the vehicle, and that the insurance is fully comprehensive. If possible make sure your belongings are covered.
Servicing -  ensure that there is a full service history of the vehicle you are hiring.
Valeting - make sure of the cleanliness of the vehicle inside and out. If the car hire company cannot even be bothered to clean the vehicle properly then what is the rest of the maintenance like?
Hidden charges - check the contract that there are no extra hidden costs tucked away in the small print. Things like mileage charges, credit card fees, valeting costs, excess charge for any damages, delivery charges, late return penalty charge etc.
Choose A Vehicle Fit For Purpose
If you are going on a long grand tour then select a vehicle with enough room for the extra luggage and a big enough engine designed for long journeys and different surfaces.
By the same token if you are considering a weekend break in terrain that might be a little rough, then you will require a 4x4 and tyres large enough to compensate. The roads in the north of Thailand can often get very boggy especially during the rainy season, driving a small two seater sports car would be quite impracticable in this case.
The Benefits Of Choosing MAKS Car Rental
MAKS Car Rental have a large fleet of vehicles so you can choose the appropriate vehicle for your touring holiday. At MAKS we have a range of four door cars including 7 seater varieties. Also a range of SUVS and Pickups and even Minibuses and Minivans.
On all our vehicles we offer comprehensive car insurance and a free GPS navigator. If you require child seats then that is no problem either as these are also free, and there is free unlimited mileage if you rent for seven days or more. On top of all this is a free delivery service to your address in Pattaya if you hire a vehicle for more than one week.
Don't bother shopping elsewhere for your pattaya car rental. Maks soon have you will driving off in the sunset on your touring vacation.