Excursions in Pattaya
17.01.2020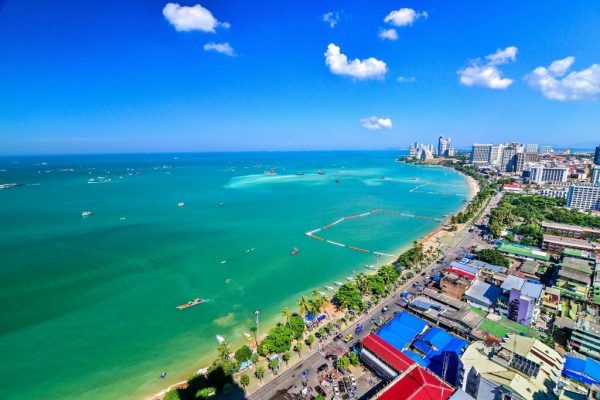 140km to the South-West of Bangkok, alongside the Eastern coast of the Gulf of Siam, there lies one of the oldest and most popular Thai resorts: Pattaya.
It is not a surprise that this city has become a magnet to millions of tourists, as one may find rest and entertainment that would satisfy any taste: picturesque and clean sand beaches, waterparks and amusement arcades, parks and gardens, zoos, ancient temples and plenty of other things.
Contents
- Booking an excursion: where and how?
- Free Entertainment
- Free tasting events
- Balaji Yoga Pattaya
- Latino American parties
- Trips to historical sites
- Bounty beaches
- Adventure Excursions for the whole family
- Extreme Entertainment
- Sea, island, and river tours
- Long-term and international excursion tours
- Culinary Excursions
- Show Programmes
- Rent a Car in Pattaya
The resort's nightlife is particularly alluring to tourists. As the sun goes down, the central streets come to life, illuminated in millions of colours. Now, an entirely different Pattaya wakes up and reveals itself, welcoming her guests: a rollicking city of headlong nocturnal entertainment with endless bars, clubs, cabarets, and adult-only shows.
The city's most famous street — Walking Street — the heart of Pattaya's nightlife
As the street gets clad in darkness, it becomes closed to traffic and turns into a pedestrian-only boulevard featuring hundreds of neon signs, dozens of semi-nude dancing-girls beckoning visitors into the storefronts of their establishments, as the music resounds and crowds of tourists unhurriedly stroll by.
Booking an excursion: where and how?
If you have grown tired of swinging parties, or if you came on a family tour with your children, you may select out of a wide range of miscellaneous tours guided by professional guides and organised by specialized sightseeing tour companies.
You may book an affordable excursion in Pattaya on one of the numerous websites containing a detailed description of tour programmes, meaningful photos, and current prices. More often than not, tourists are presented with extensive tour programmes put together so that they turn into mini-journeys fascinating both to children and adults.
Free Entertainment.
Pattaya is so unique, authentic, and versatile that you do not have to spend money in order to visit interesting places and in order to make your stay here rich in impressions and unforgettable experiences.
Free entertainment options and independent excursions in Pattaya:
Free tasting events: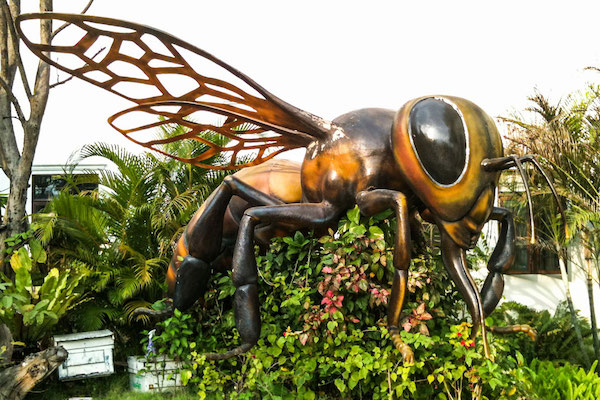 - The Big Bee farm offers free excursions and tasting events whereby visitors can partake of honey, honey sweets (candies), royal jelly, and other sweet treats; there is a 'bee show' on (four times a day) and you can also learn how bees are used for medical purposes. In order to get to this place, a tourists has to register and book a seat on a free transfer service bus;
- BeerFest beer restaurant holds daily tasting events offering craft beer produced by their own brewery, teaching guests the intricacies of brewing trade and the history of this frothy beverage; you may contact the restaurant management to book an excursion;
- The Irish Rovers bar offers a dinner on the house provided that you as their guest manage to eat your order comprised of 12 sausages, 12 bacon stripes, 10 eggs, a can of beans, 2 tomatoes, potatoes, 5 rye-bread toasts, tea/coffee, and a glass of freshly squeezed—all of that in a mere 30 minutes; if you fail to consume the order, you will have to pay for it.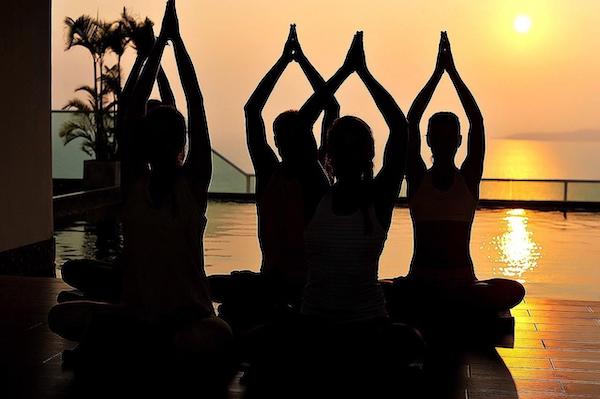 · Balaji Yoga Pattaya welcomes tourists for a test yoga class;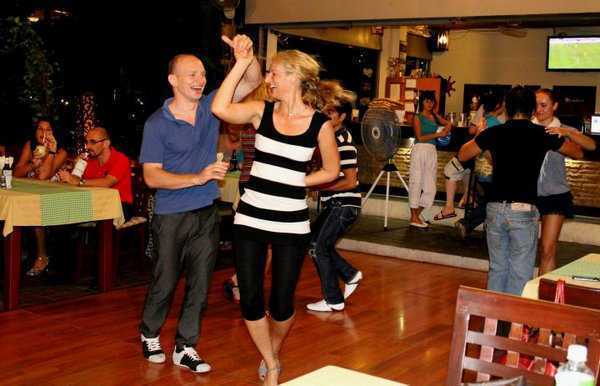 · Latino American parties are held at Scandinavia Beach Club and in several other institutions across the city, with obligatory salsa style dress code, rousing music, and free workshops;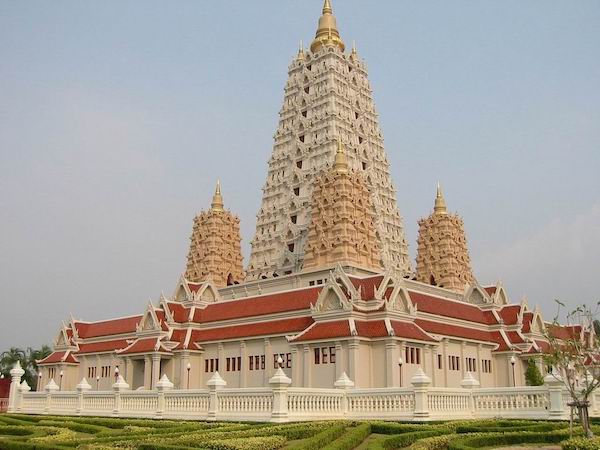 · Trips to historical sites including Wat Yansangwararam temple, the Big Buddha, to Wat Chai Mongkon temple or to the Buddha Mountain as well as to plenty of other fascinating places;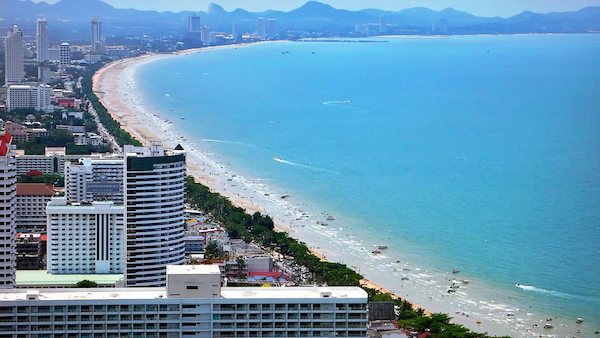 · Bounty beaches alongside the coast, nature parks and landscape gardens, state-of-the-art shopping centres and many other interesting things.
Adventure Excursions for the whole family.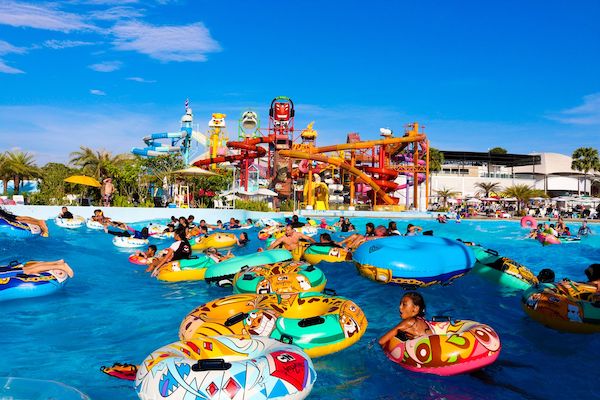 The restless ones—who prefer to always be in motion—may take advantage of adventure excursions in Pattaya offering fascinating leisure for the whole family:
Pattaya's waterparks (Ramayana, Cartoon Network Amazone);
amusement parks—for instance, Siam Park City aka Suansiam;
Pattaya's waterparks (Ramayana, Cartoon Network Amazone);
a trip to Disneyland of Thailand and Safari World in Bangkok;
Art in Paradise 3D gallery is a masterpiece in photography: a three-dimensional photo museum offering a mind-blowing 'illusion of presence'.
Art in Paradise is the largest 3D pictures museum in the world.
Communication with living exotic species will not leave anyone untouched:
The Underwater World Pattaya Oceanarium features a 100m-long underwater tunnel with see-through walls, a touch pool with turtles, starfish, batoids and fancy algae, a predator area, coral reefs, a waterfall with carps begging for food treats, an otter show and plenty of other interesting things;
The Dolphinarium of Pattaya is a brand new, unique, vivid and captivating show featuring dolphins and fur seals;
The Khao Kheow Open Zoo offers an ocean of impressions and emotions from numerous animals (some of which you may hand-feed), a charge of buoyancy and dozens of head-spinning photos you can take;
Khao Kheow is the national conservation area hosting the second-largers zoo in the world.
The Khao Yai National Park is a nature reserve with most beautiful waterfalls, wild monkeys, deer, elephants, and other representatives of tropical flora and fauna.
A tiger zoo and a safari park;
The Butterfly Corner Pattaya;
the Elephant Nature Reserve;
the Pony Club;
a crocodile farm and a million-year-old rock park; a snake farm and a sheep farm.
The beauty of the nature will fill you with peace of mind and serene tranquility whereas a visit to ancient temples will give you a chance to feel you are a drop of water in the sea of time: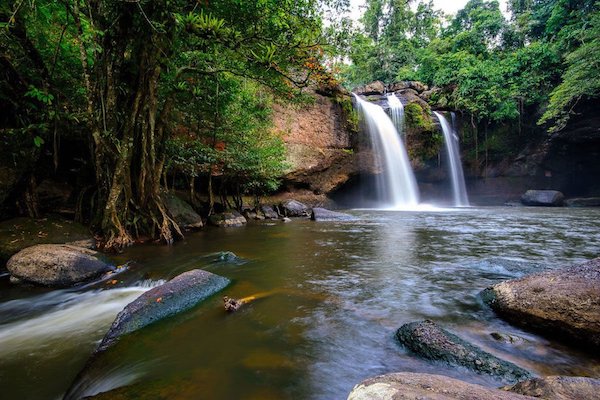 In the Nong Nooch Tropical Garden, you will find a gazillion of orchids, a pool with arapaima gigas in it, and a large collection of palms from all over the world; here, you can also purchase sprouts of miscellaneous varieties of orchids—even the rarest kinds of them;
The Pattaya Temple of Truth is an enigmatic sanctuary of the Four Elements;
Other parks include the Magical Ice of Siam, the Asian Spicy Garden, the Love Art Park and suchlike;
Embark upon the Lost World tour and it will bring you to the primeval jungle, into underground stalactite caves, to mountain rivers and waterfalls, meeting wild monkeys on your way.
Extreme Entertainment.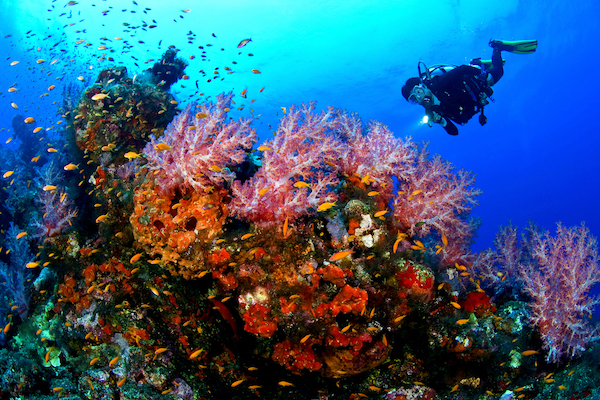 Aficionados of extreme entertainment will for sure enjoy the exciting and overwhelmingly emotional entertainment and extreme excursions in Pattaya:
Diving and snorkelling for both rookies and professionals;
Lake and sea fishing, nocturnal squid hunting;
The Flight of the Gibbon jumping: an extreme adrenaline rush adventure in the impenetrable jungle;
Bungee jumping with top quality gear and professional instructors;
Flyboard, surfing, and banana-boating;
Paintball and airsoft tournaments;
Extreme quad biking and enduro racing;
Skydiving/parachute jumping and paragliding in the sky, overlooking Pattaya.
Sea, island, and river tours.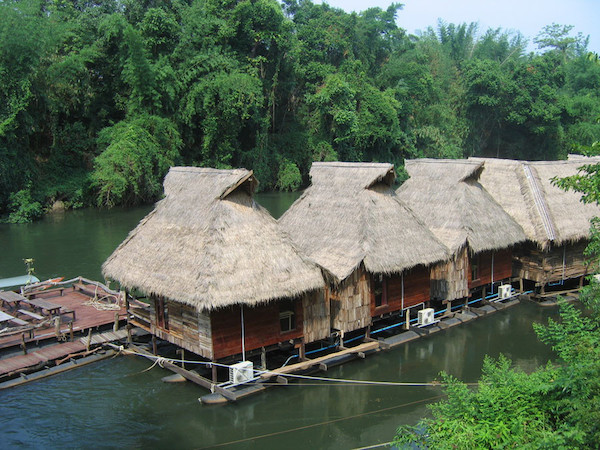 Spectators will be charmed by trips to the picturesque parts of Pattaya:
An excursion to the River Kwai from Pattaya (Erawan Waterfall and Ayutthaya) is one of the most popular, intense, and exotic adventures, usually lasting two days: fascinating places in the province of Kanchanaburi with an accommodation for the night at a floating hotel house, rafting and elephant-riding;
Excursions, including two-day excursions, onto islands with charming beaches, snow-white sand, and azure sea:

the Koh Kood Coconut Island,
the Koh Si Chang Island of Luck and its Wishing Cave, <
the Koh Talu Pink Island,
the Koh Kham Love Island,
the Koh Larn coral island,
the Koh Phai Paradise Island,
the Koh Samae San (Princess Island) with a turtle reserve.
Long-term and international excursion tours.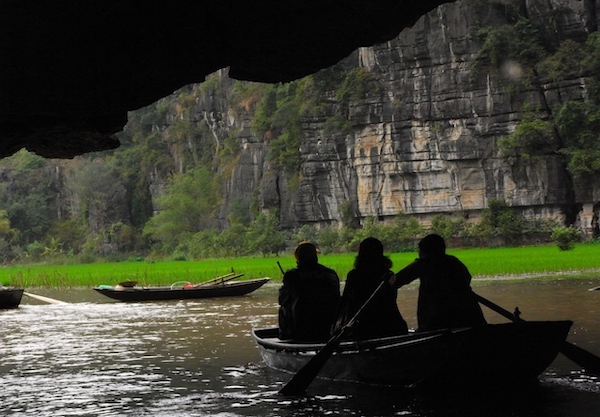 Excursion programmes out of Pattaya that will never let you get bored:
Themed tours to Bangkok: everything, from sightseeing visits to historical sights to shopping tours;
Diverse tours into Cambodia, a fascinating country of ancient Khmer temples;
The Expedition tour with a visit to the Lalu Valley, the Sdok Kok Thom temple, the Tham Khao Phra Siva caves, rafting in the caves of Khao Soi Dao park; a visit to an illicit gem market—the largest one in the Kingdom of Thailand.
Tours out of Pattaya to Singapore, Bali, Kuala Lumpur, Myanmar, Vietnam, the Philippines, Macao, Nepal, and Hong Kong.
Culinary Excursions.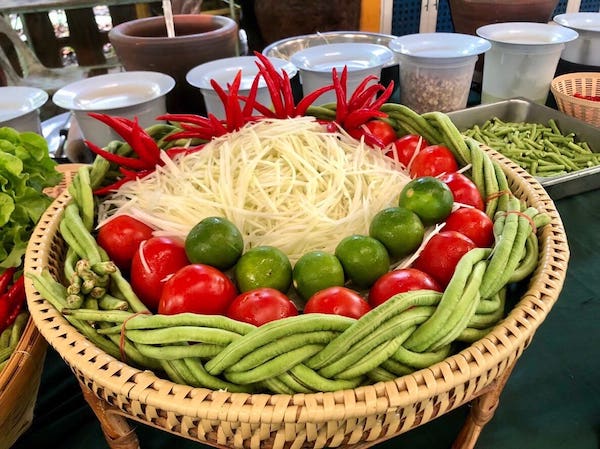 Pattaya offers plenty of outlets that not only can bring joy and satisfaction to your body and soul but also seduce you with an opportunity to indulge in a vast array in sophisticated culinary masterpieces, including:
the Sabai Tour, a fascinating and very enlightening excursion to the Suphattra Land fruit farm where sundry exotic fruits grow and an all-you-can-eat self-service fruit buffet is offered to you. The tour programme also includes a visit to a glass-blowing factory and a mini zoo.
The Hilton Pattaya Restaurant and the Horizon Rooftop bar offer designer premium level cocktails and exquisite fusion style cuisine with meals to be consumed on the roof of a 34-storeyed building; the mesmerising cityscape and the view of the marine horizon with a breathtaking sunset and a sun diving into the sea.
The Aroismak is the Thai cuisine workshop in Pattaya; a professional chef will teach you how to cook the most popular Thai meals.
Show Programmes.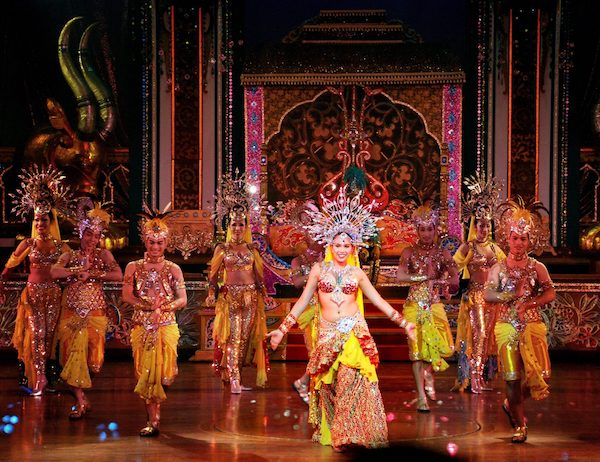 The nightlife of Pattaya will never bore you. It offers:
the Alcazar show featuring splendid theatrical scenery, original performances, and an ocean of impressions from the transvestite cabaret show—the oldest show in Pattaya.
the X show 79 (18+) — the most shocking show in Pattaya that will amaze even the most seasoned viewers.
the FFlic Cliff & Pool Club — an island of Ibiza in Pattaya: themed poolside parties, limited admittance dancefloor in a small club, popular dance tracks performed by famous DJs.
the Hard Rock Café offering a pleasant dose of rock music six nights a week with renowned Beach Foam X poolside foam parties.
the Pattaya Soi 7-8 — one of the most popular districts offering all of the Pattaya's nightlife attributes; its main peculiarity is that this is a district which the locals enjoy, and thus the prices for drinks and entertainment here are significantly lower than on Walking Street.
Max Muay Thai and Pattaya Boxing World in Sukhumvit Road, Fairtex Stadium in Thepprasit Road are the most renowned sports arenas in Pattaya, hosting competitions in Muay Thai (Thai boxing).
Rent a Car in Pattaya.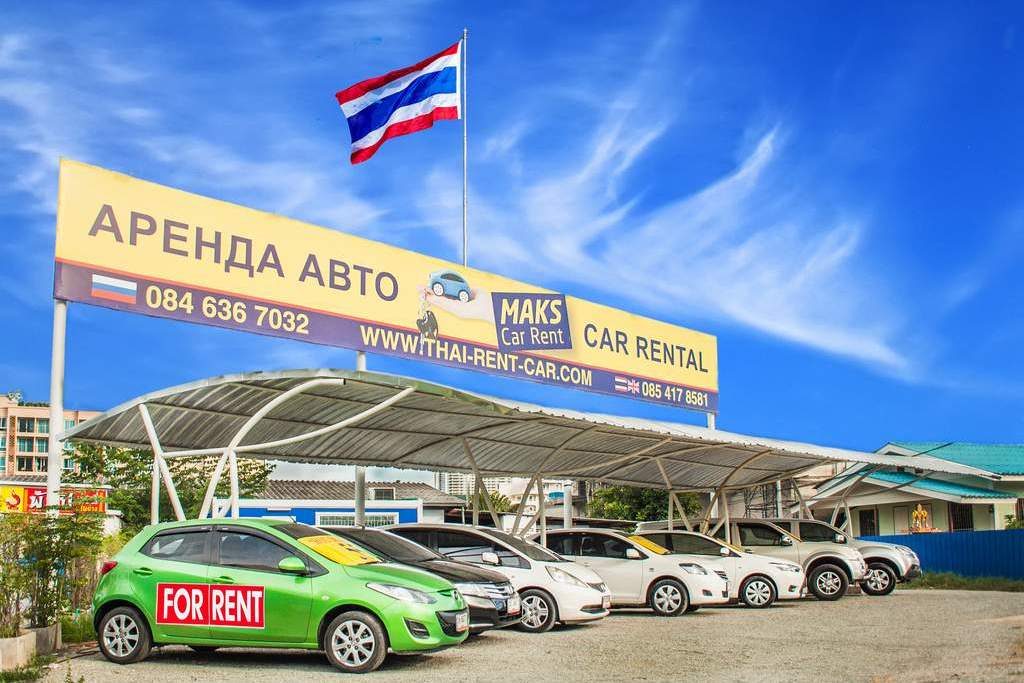 If you want to see as many interesting places as you can while on vacation and bring home unforgettable impressions, you just need to rent a car in Pattaya. This option is particularly convenient for families with children visiting Pattaya, as a car at hand will help you save a significant amount of time and vital energy.
We at MAKS Car Rental company will be delighted to help you select a short-term car rental or a long-term car rental that will best match your taste and needs:
if you came to Pattaya for the entertainment, shopping, and urban excursions, we shall always have a quick and nimble city car for rent for you;
if you are a traveller with a love for wildlife, we've got a powerful SUV for you;
if you are on vacation with your family, a comfy minivan is at your service.
We have been in this market for over 10 years and our vehicle fleet features over 100 automobiles that are offered to clients with GPS navigators and child safety seats. Rental and return procedures are simple, easy, and quick.
Visit the MAKS Car Rental website to book and rent a car you like and to familiarise yourself with feedback from clients that we have had the pleasure to serve. Even if you have already arrived in Pattaya and have not been able to book a car you like in advance, please feel free to call us or message us at +66 (84) 636 7032 (all of the popular messaging apps supported).