How to get from Bangkok to Pattaya
25.01.2020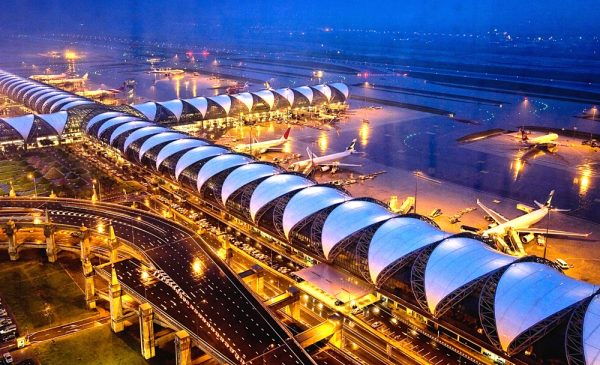 Thailand, a picturesque, alluring and delightful country, annually attracts millions of tourists, including our compatriots. It offers a range of relaxation activities to suit all tastes: hiking in the jungle, expeditions through the tunnels of underground caves, climbing mountains, rafting along seething mountain rivers, and excursions to preserved ancient temples and to the ancient ruins of Siam shrines.
Contents
Car Rental
Bus
Taxi
Transfer
And still, relaxing on the picturesque beaches of the Gulf of Thailand is the most popular among guests arriving in the Kingdom of Thailand.
In this sense, the city of Pattaya, located southeast of the capital, is the most attractive for visitors. The distance from Bangkok to Pattaya is a little more than 140 km.
The small fishing village of Pattaya became famous and turned into a popular resort due to the fact that it was chosen by American military sailors for their holidays back in the 60s
Pattaya includes kilometers of sandy beaches, the gentle sea, the diversity of marine flora and fauna, unforgettable diving, water skiing on water scooters, banana boat ride and catamaran tours, boat and yacht trips, as well as fun pastimes in modern water parks on the coast.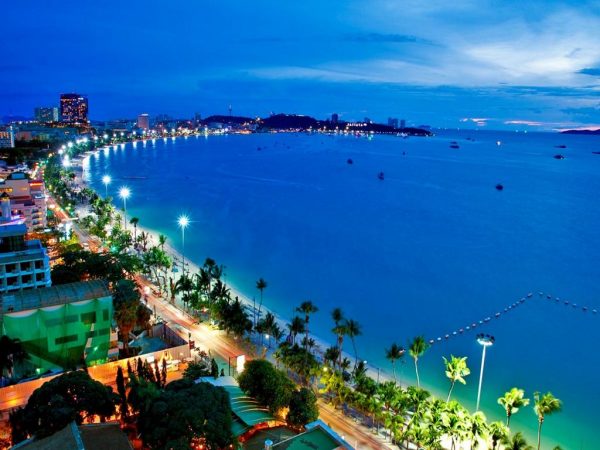 The main advantage of the resort is that a large number of sights are concentrated both in the city itself and in its environs:
ancient temples,
mountains, mountain rivers, waterfalls, caves,
gardens and parks that amaze with their magnificence,
zoos, dolphinariums, amusement parks and much more.
Here you can do bungee jumping ride, flying over the impenetrable jungle that swarms with life, jump on an elastic band from a bridge or waterfall, make a parachute jump, arrange ATV or bike races.
Pattaya's main peculiarity is that due to its favorable location in the Gulf of Thailand the possibility of a tsunami is excluded here, which means that the vacation promises to be meaningful and unruffled
Before traveling, our tourists often think out their holidays to the smallest detail: the choice of location, hotel, excursions, etc. But they often forget to foresee what every traveler encounters when arriving on vacation in the famous resort of Thailand, namely, how to get from Bangkok to Pattaya.
Car Rental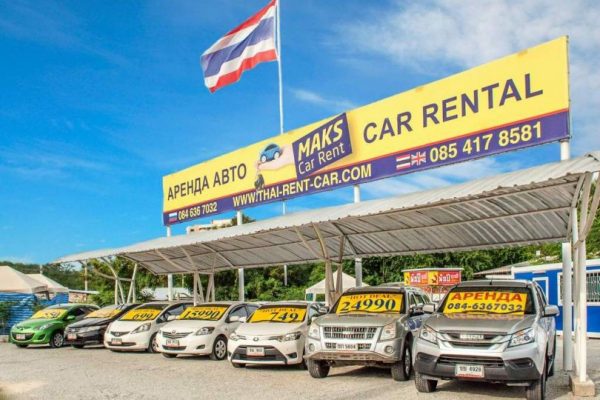 The easiest and most efficient way to travel from Bangkok to Pattaya is often renting a car. This option will:
save time, nerves and strength, allowing you to take the trip with maximum comfort;
make the traveler independent of other people and circumstances;
ensure complete freedom of movement;
allow you to visit much more interesting places during your vacation.
MAKS Car Rental is one of the most popular companies among tourists providing both short-term and long-term car rental services.
We have been working in Pattaya for over 12 years (company was founded in 2008). There are more than 100 vehicles in our fleet:
comfortable cars;
roomy minivans for families or noisy companies;
SUVs and pickups for trips and recreational activities.
Renting a car from MAKS Car Rental includes quick drawing up process and easy transfer and acceptance of vehicles from hand to hand.
We transfer to our customers vehicles with navigation devices (GPS) and child car seats (if necessary).
On our website you can pre-select and reserve a vehicle that best suits your needs and wishes. Current prices for car rental in Pattaya, as well as reviews of our customers about MAKS Car Rental are posted here.
If you did not have the sense to book a rental car in advance, no problem! Contact us by calling +66 (84) 636 7032, or write to this number in any messenger: our experts will quickly pick up the suitable option for you.
Bus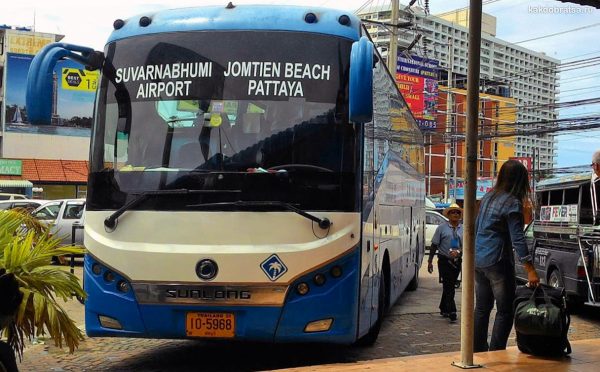 You can get from Bangkok to Pattaya by public transport. Directly from the airport visitors can be taken to the desired location by Bell Travel Service Bangkok – Pattaya buses that take departure trips every two hours from 8:00 am to 18:00 pm. Tickets that cost 250 baht can be booked in advance or purchased on-site. The price of tickets already includes transfer cost to the hotel: upon arrival in the resort city, passengers transfer to minibuses driving to hotels. A trip, provided there are no traffic jams, will take about two hours.
Another carrier company, Roong Reuang Coach Co.(Airportpattayabus.com) provides buses that run through Pattaya to Jomtien. Departures take place daily every hour from 06:30 am to 22:00 pm; the fare is 130 baht.
In addition, several bus stations with regular departure trips to Pattaya are located in different parts of Bangkok.
Taxi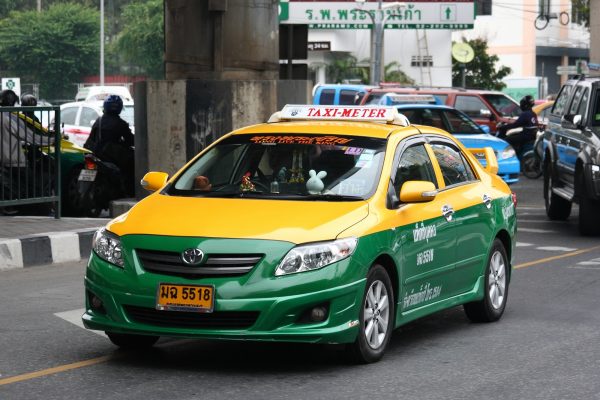 A taxi trip to Pattaya will cost visitors about 1500 baht; the cost is formed taking into account pick-up and drop-off points. At the same time, it is recommended to agree the cost of the trip in advance, as well as take the photo of the driver and car number.
Transfer
Bus Transfer from Bangkok to Pattaya will be suitable for families with children, large companies and travelers with heavy baggage.