How to get from Pattaya
22.02.2020
The Thai 'City of sins' – flamboyant Pattaya is the most popular resort in Thailand. It welcomes tourists with a hospitable sea, go-go bars, massage salons, bright shows, and endless joy.
Contents
How to get to Pattaya
Car Rental in Pattaya
How to get from Bangkok
How to get to the aqua parks
Visit to the zoo
The city and nearby localities embrace diverse entertainments:
catamaran, water scooters, boats, yachts for rent;
diving, snorkeling, fishing;
riding quadricycles and mountain motorbikes;
bungee-jumping, Tarzan jumping, parachuting, paraplane flights, etc.
Tourists can visit:
oceanarium, dolphinarium or aqua parks;
attraction parks, nature reserves, landscape parks;
underground caves, waterfalls and mountain rivers;
Bangkok ancient temples or Disneyland, etc.
The city has various hotels, restaurants, cafes and bars of different classes of convenience that provide services within a wide price range. The important peculiarity of vacations in Pattaya is that you don't have to be a billionaire to enjoy life to the fullest there and to get a huge recreation experience you would never forget.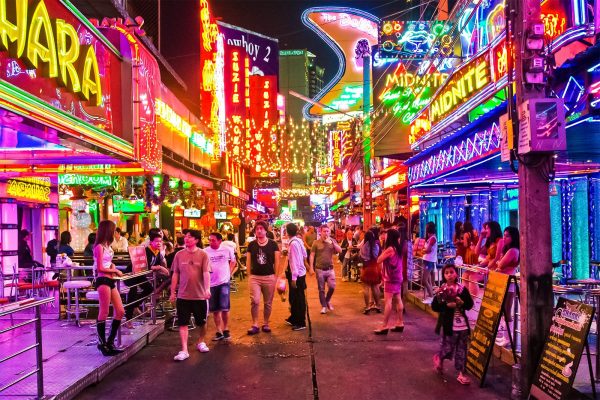 However, the first thing that comes to one's mind when thinking of Pattaya is its bright and turbulent nightlife. Twilights breathe vital energy to the central streets of the city, illuminate millions of colorful lights turning the heart of the nightlife into a buzzy beehive with half-nude dancers at clubs and bars, lazily strolling tourist crowds and loud music.
The most famous street in the city – Walking Street – the heart of night entertainments in Pattaya, closes for traffic at nighttime and turns into a pedestrian boulevard with hundreds of venues
How to get to Pattaya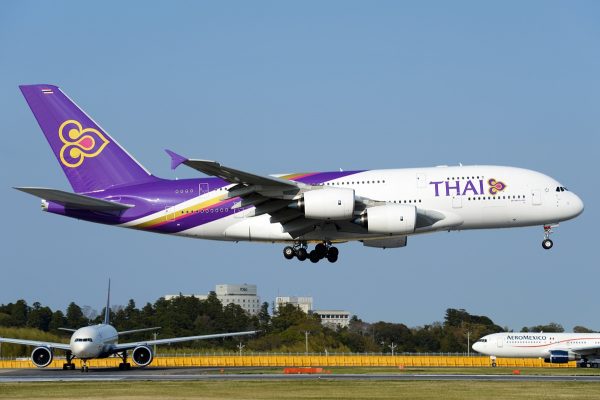 Getting ready for a trip to Pattaya, don't forget to check all the necessary documents. If you arrange the journey by yourself, book the flight and a suitable hotel room, take care of insurance for yourself and your kids.
If your arrival and departure dates are decided, book a round trip – it is much cheaper
If you have a driver license, you will get an opportunity to considerably expand your list of must-visit places, as you will save much time and energy hiring a car in Pattaya.
You can order transfer from the airport to the hotel or delivery of the booked vehicle to the airport.
Car Rental in Pattaya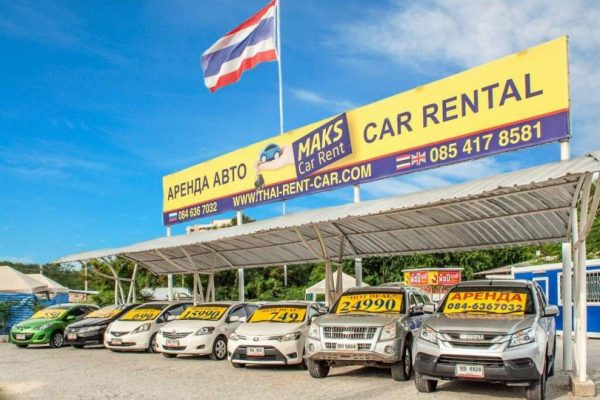 Our company MAKS Car Rental has been providing car rental services in Pattaya for 10+ years (since 2008). Our park consists of 100+ vehicles:
- passenger cars;
- minivans;
- off-road cars and pickups.
Please check our site for customer reviews, rent conditions and actual prices. You can select and book a vehicle you like. In case you forgot to make a car reservation in advance, don't hesitate to call or text us at +66 (84) 636 7032. We will advise the best suitable option for you by all means.
For extra fees, we deliver the booked car to the airport of Suvarnabhumi in Bangkok or Pattaya airport (Utapao)
Car rental in Pattaya is a reasonable investment. Having a hired vehicle at your disposal, you are free to move anywhere you like and don't depend on other people.
How to get from Bangkok
There are several options to get from Pattaya from Bangkok: by a hired car, bus, or taxi. The distance between the cities makes about 140 km and the trip will take around 2 hours.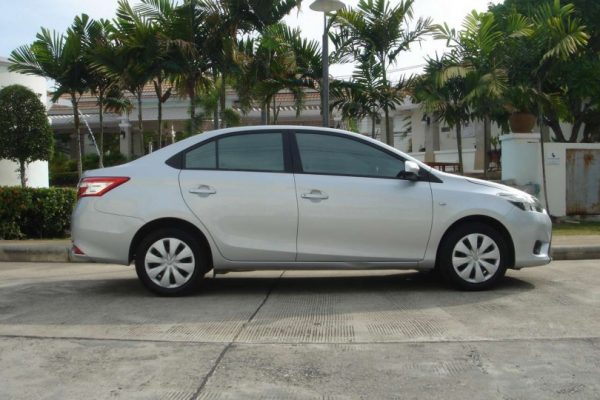 How to get to the aqua park
There are two aqua park near by Pattaya: Ramayana aqua park and Cartoon Network aqua park. The Ramayana aqua park is one of the largest and perhaps the most interesting ones in Thailand. It comprises over 50 attractions and aquatic entertainments. The park pools are supplied with spring water and there is a lake in the park heart.
The aqua park welcomes guests daily from 10.00 a.m. to 06.00 p.m. except for bad weather days.  Buffet breakfast starts at noon.
As there are no public transport routes to the aqua park, you can get to Ramayana from Pattaya only by a hired car or transfer.
Visit to the zoo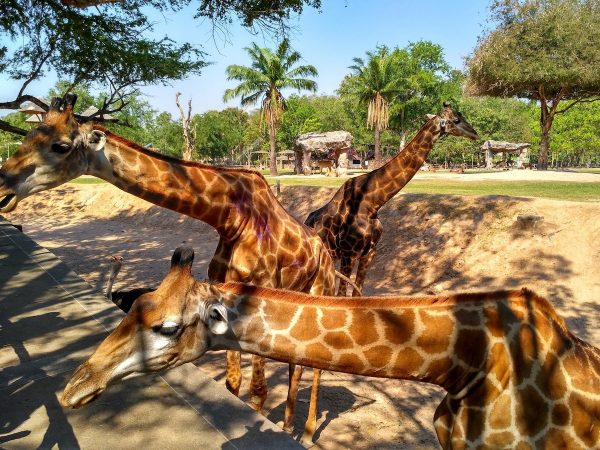 One more place not far from Pattaya that is definitely worth seeing is the Khao Kheow Zoo. You can do it either by taxi or a rented car as there is no public transport connection there.
Khao Kheow is an open zoo. It looks like rather a reserve or safari park. Its 800-ha territory is covered with meadows, jungles, and pastures inhabited by various flora and fauna representatives.
As the area is too huge to walk around, cars are allowed in the park, and it is another benefit of car rental in Pattaya.
The zoo is conventionally divided into thematic zones: poultry area, a butterfly garden, antelope park, African savannah, feline valley, lemur country, monkey island, aquarium, elephant house, and the beast theater. The café serves Thai and European dishes. Kid zone provides leisure for little guests.