Phuket or Pattaya
22.02.2020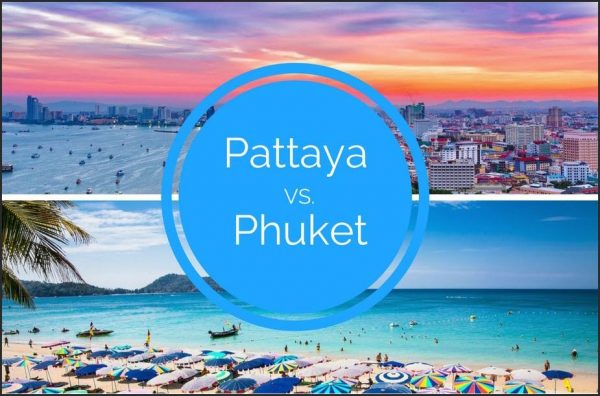 Contents
Popular beaches of Phuket
Beaches in Pattaya
Advantages: Phuket vs Pattaya
How to make the right choice
Phuket and Pattaya are perhaps the most renowned resort centers of the Kingdom of Thailand. They annually attract millions of tourists from all over the world including this country as well.
While Pattaya enjoys the global fame of Mecca of lust, Phuket, an island in the Andaman Sea has earned its glory as a luxurious resort for family with kids. Despite it, the naughty Pattaya lifestyle is present here as well.
The most popular beaches of Phuket: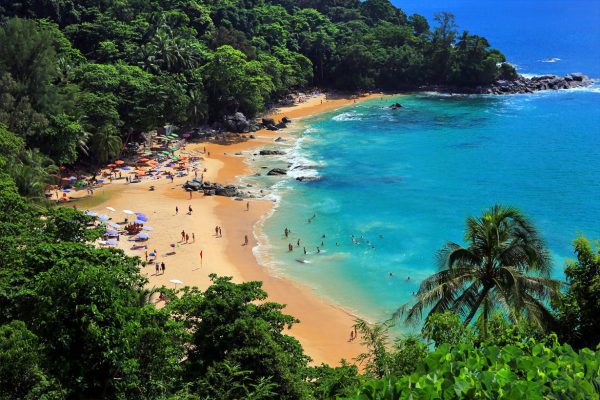 Patong – a resort city on the western shore of the island, 35 km away from the international airport Phuket. Patong beach is the biggest, most famous and crowded beach, often called a small Pattaya. 3-4 starred hotels and guesthouses are located nearby, there are lots of bars, cafes and restaurants, popular nightclubs, massage salons, shows, topless clubs and go-go bars to suit all tastes and pockets. All nightlife goes on Bangla Road.
Kamala Beach – a resort west of Phuket, a secluded beach with picturesque scenery inspiring deep relaxation. There are 3-4 starred hotels with bars and restaurants nearby. The location sights worth seeing are the ancient Buddha's temple and the renowned thematic park Phuket FantaSea.
Karon Beach – one of the largest and most popular places with expensive hotels run by international operators, restaurants and entertainments to any liking. Because the beach faces the open sea, the waves frequently excite surfers with a remarkable size.
Karon Beach is special for its peculiar quartz sand crisping under feet like snow in frosty weather
The most popular beaches in Pattaya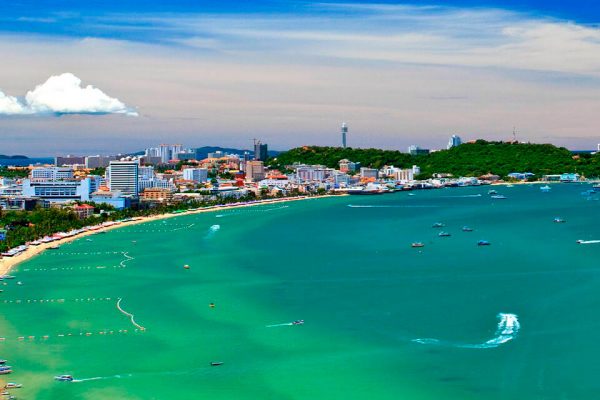 Pattaya Beach – the central, most popular and buzzy beach at the resort. There are numerous hotels and hostels with various classes of convenience and ranged room prices. The place also houses shopping malls and cafes with inexpensive food and cheap drinks. The renowned aqua park of Pattaya is situated on the beach. Directly from Pattaya Beach, you can get to Walking Street with its endless bars, massage salons, all sorts of clubs, shows, and go-go bars.
Sai Kaew (Military Beach) – a sandy shoreline 20 km south of Pattaya. It is surrounded by hills from three sides and welcomes tourists with white sand and azure waters. Its shoreline suitable for swimming and leisure stretches around 500 m long and up to 30 m wide.
 There are several cozy restaurants serving traditional cuisine nearby.
Loved by U.S. navy seamen in the 60-es, once a small fisherman village, Pattaya expanded to a huge resort city
Wongamat Beach – one of the most ecologically clean beaches in the city. It is located in a quiet, idyllic and cozy area of Pattaya. Within 10 m from the shore, the sea is rather shallow and is perfect for families with kids. The place offers comfortable loungers and beach umbrellas. Friendly Thais fetch treats on trays so you can have a bite right on your lounger.
Managers of the first and second line hotels speak fluent English, lots of local restaurants translate their menus into different languages.
Advantages: Phuket vs Pattaya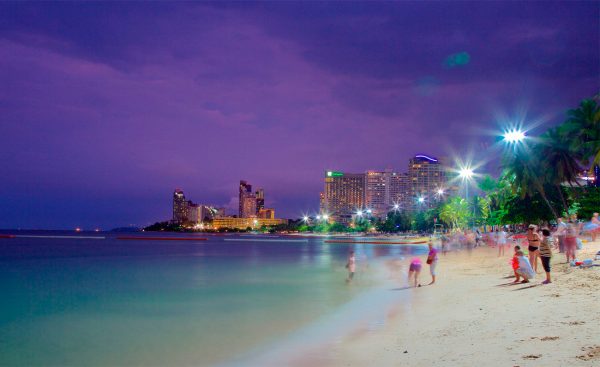 Phuket vs Pattaya – what holiday destination is better? This question is of primary importance for people intending to vacation in Thailand for the first time. For maximum positive impressions and unforgettable memories, and to get the best for your money, please consider your recreation place properly.
There is no unanimous answer here. Everything depends on what a tourist seeks:
you want to visit picturesque beaches, azure sea, and visit Thailand's sights;
you are eager to chill out, indulge in exotic pleasures, and enjoy the raunchy life to the fullest.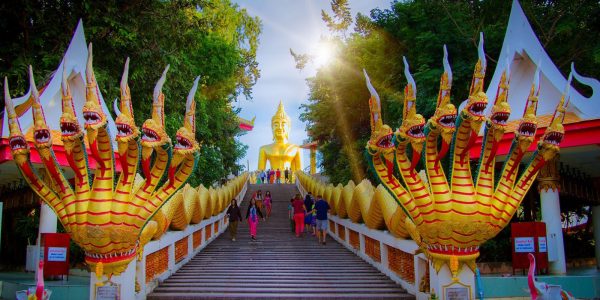 To compare the two, discover some of their characteristic features:
As for the climate, Pattaya rates first. It has less rainfall and more sunny days.
Taking into account clear sea and beaches – Phuket is the best. The sea in Pattaya is relatively clear according to Thailand standards. It is cleaner in Phuket though. On southern beaches, you can observe fish swimming in deep waters.
Ecology in Phuket is considerably better as well because the major island area is covered with forests.
Discovering sights, Pattaya rates top: there are attractions both in the city and outside. The resort is within 2-hour ride to the capital of the Kingdom, and that matters as well.
Regarding prices for accommodation, meals and leisure opportunities. Phuket turned out to be more expensive. Pattaya is cheaper in everything: hotels, food, massages, shows, entertainments, tours, rent of equipment, and even transport fares.
Versatile entertainment options are available in both resort destinations. The difference is that Pattaya offers a wider range of venues with more affordable price policy.
As for diving, snorkeling and fishing, Phuket has no rivals: its underwater world is more diverse.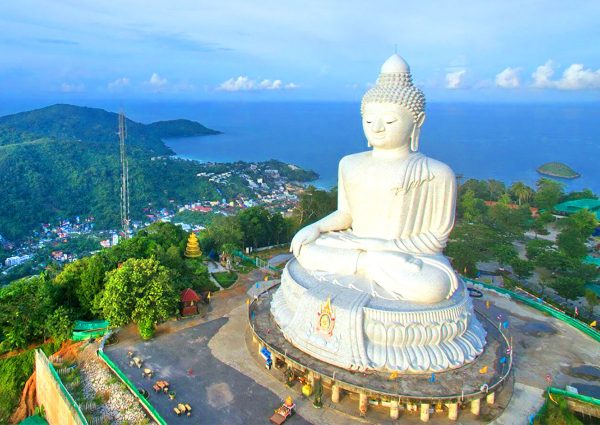 How to make the right choice
Opting for a recreation area, please consider all the peculiarities of Pattaya and Phuket.
| | | |
| --- | --- | --- |
| | Pattaya | Phuket |
| Pros | Low prices, easy reach to the capital and its sights, various tours and entertainments, better shopping | Clear sea, many 'wild' beaches, excellent diving, snorkeling, sea fishing, great ecology, lots of green spaces |
| Cons | Worse sea and beaches than in Phuket, no 'wild' rest on secluded beaches, worse diving and fishing than in Phuket | Few excursion options and interesting places, less entertainment, rather expensive resort, big waves during the season |