Sea Resort City of Pattaya
31.03.2020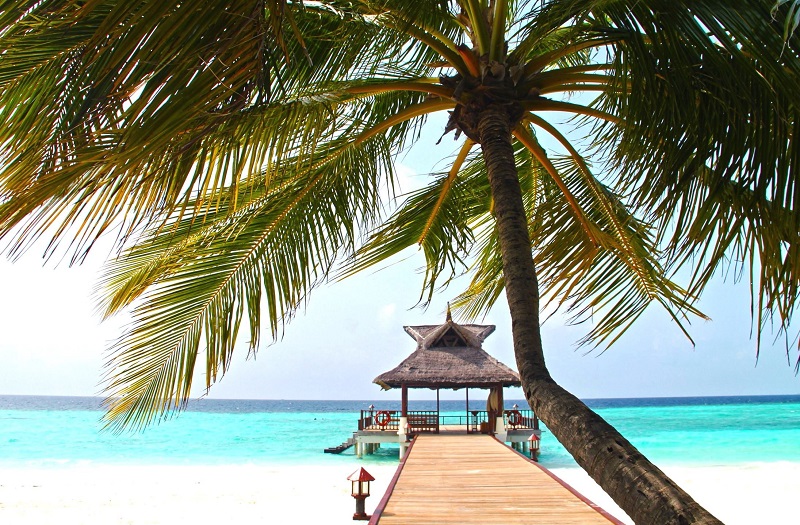 As the long-awaited vacation approaches, absolutely everyone thinks about how to spend it with maximum benefit, at the same time receiving maximum impressions. Some people prefer to relax in the forest, some like to travel to different cities and get acquainted with an interesting cultural life, and others are in love with the mountains. But most people still dream of a vacation at the seaside with picturesque beaches, in the gentle sun, and to the fascinating sounds of waves.
A great place for a beach holiday is the Thai resort city of Pattaya: here you can swim in the sea almost all year round, and the beauties of nature are organically combined with a developed entertainment infrastructure. The city was simply created for diverse relaxation activities: people of different ages and income will find here entertainment to their heart.
Contents
The Health Benefits of Relaxing by the Sea
Sea in Pattaya
Beaches in Pattaya
How to Make a Vacation Perfect
Holidays at sea can not only give aesthetic pleasure, but also have a beneficial effect on the body.
The Health Benefits of Relaxing by the Sea
Scientists note that seawater composition is very similar to human blood plasma.
All useful tiny particles of marine mineral salts easily penetrate the body: magnesium stimulates immune system; calcium strengthens bone tissue; potassium normalizes blood pressure; iodine regulates metabolism; bromine calms the nervous system.
Sea waves act as a simulator for blood vessels, as natural hydromassage that has beneficial effects on muscles and skin. Specialists equate 30 minutes of swimming with a good massage session.
The sun can not only fill the body with vitamin D, but also ease the course of chronic skin problems such as acne thanks to the antibacterial effect of sunlight.
Burying oneself in the warm sea sand is both fun and healthy. Thanks to the sand baths, metabolic processes are activated, perspiration is intensified and, as a result, active burning of body fat occurs.
Sea air, saturated with micronutrient ions, contributes to healing of the respiratory system. This air is rich in algae phytoncides, oxygen and ozone, destroying harmful microorganisms.
But most importantly, seaside holidays in Pattaya is the path to harmony: the sound of waves, the cries of seagulls, bewitching seascapes help you feel free from everyday bustle and get rid of stress. It is for this that most people go to the seaside.
Sea in Pattaya
Pattaya is a locality that in a short time grew from a fishing village and became a fairly large resort. According to the latest data, the annual tourist flow here exceeds 5,000,000 visitors.
Located in southeast of Thailand, Pattaya's beaches are washed by the gentle waves of the Gulf of Thailand, the South China Sea, which is part of the Pacific Ocean.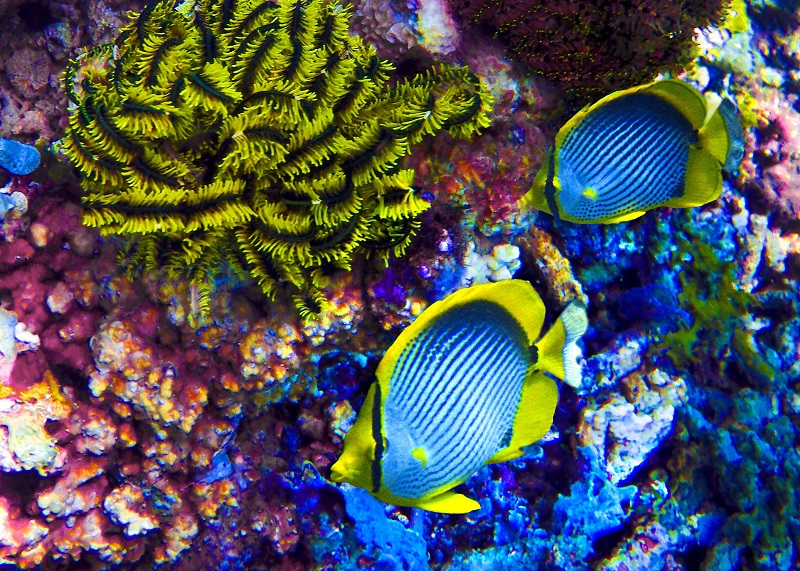 Along the entire gulf there are a large number of small continental islands, which can be reached from Pattaya by ferry boats or motor boats in a matter of minutes. Here bounty-style beaches with coconut palms, white sand and clear water will welcome tourists. Diving in the areas nearby the islands will give a lot of unforgettable impressions and inimitable emotions.
The Gulf of Thailand is very shallow; its average depth is 10-15 meters.
That is why coral reefs, with their numerous exotic inhabitants feel so good in the gulf.
In subequatorial Pattaya, there is a lot of precipitation from March to November, and the best time for holidays is from December to February. Despite this, the sea water temperature in Pattaya varies little from season to season and it very seldom drops below 25 degrees, so in Pattaya, it is almost always possible to feel what a really warm sea means. Sometimes, when due to too much waves the sea water is no longer transparent and accumulates solar heat, the sea is even hot.
Considering for themselves the possibility of a sea holiday in Pattaya, people may come across information that the sea here is not clean enough. But such allegations are very questionable because if you compare the Gulf of Thailand with the Black Sea, the latter will yield to the Siam water with a considerable gap. The sea in Pattaya is not so dirty; it is rather turbid due to the suspension of silt and sand suspended by the waves and numerous tourists. But this applies only to the beaches of the central part of the resort.
Beaches in Pattaya
The main distinguishing peculiarity of many beaches in Pattaya is the fact that tourists on vacation will not find two identical landscapes here. Each beach has its own spark: on some of them the tourists can enjoy picturesque hills, on the others ‒ palm trees or panoramic views of the islands. So, there is something to see everywhere.
In the resort, there are several beaches that are different in terms of cleanliness, number of vacationers and entertainment:
Pattaya Beach is the central, busiest beach of the resort, stretching for 3 km, which is adjacent to Walking Street, the most famous street of all Thailand. Most of the hotels, restaurants, bars, shops and boutiques of the resort are located here. Fairly narrow sand area, crowdedness, a large number of water transport and all kinds of entertainment are distinctive peculiarities of the beach. At the same time, the number of tourists swimming here is insignificant. Pattaya Beach is most suitable for single men, noisy groups of friends, and nightlife lovers.
Jomtien Beach is the most well-groomed and the cleanest beach in Pattaya, stretching for 6 km. The sand strip here reaches 20 meters width. It is separated from the highway, stretching along the beach, with the picturesque palm grove. Here you can go surfing, skating, water skiing, ride boats or banana boats. You can taste traditional Thai dishes or enjoy European cuisine in one of many cafes or cozy restaurants. The beach is perfect for couples in love, families with children and water sports lovers. You can hire a car 300 meters from Jomtien Beach.
Sai Kaew Beach or Military Beach is perhaps the best beach in Pattaya's neighbourhood, comfort and beauty of which are difficult to compare with other beach areas of the resort. Here, the sand is perfectly pure and snow-white, and the sea is azure and the cleanest sea in Pattaya. The beach is surrounded by exotic trees; there are comfortable sun loungers, arbours, and barbecue areas under numerous palm trees. There are small restaurants and cafes, serving local cuisine dishes.
The best Pattaya beaches with clear seawater for vacation of families with children include: Wong Amat, Dongtan, Pratumnak, Ambassador, Ban Ampur, Sai Kaeo.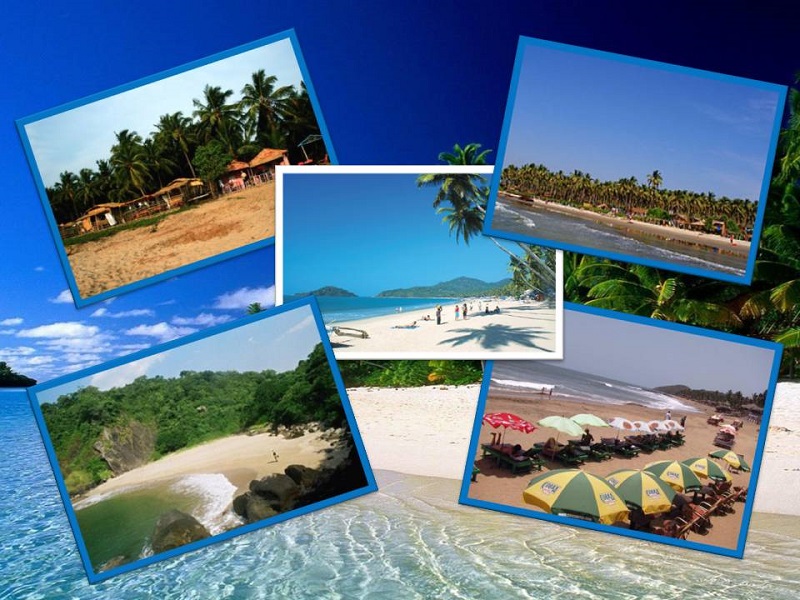 You can make children's vacations varied by visiting a water park, a children's amusement park, a zoo, a crocodile farm or a dinosaur park, located both within the resort and nearby.
How to Make a Vacation Perfect
To be able to freely visit the beaches of Pattaya with clear azure water at any time, tourists should take care of rent a car in Pattaya. You'd better turn to professionals with this issue. The company MAKS Car Rental will pick up a vehicle that suits your needs and wishes. It can be a compact mini car, a powerful SUV or a family minivan for a large group of friends.
A car rented from MAKS Car Rental will help travelers significantly save time, not be dependent on public or sightseeing transport, which will make a sea vacation in Pattaya as comfortable as possible.