Souvenirs from Pattaya
31.03.2020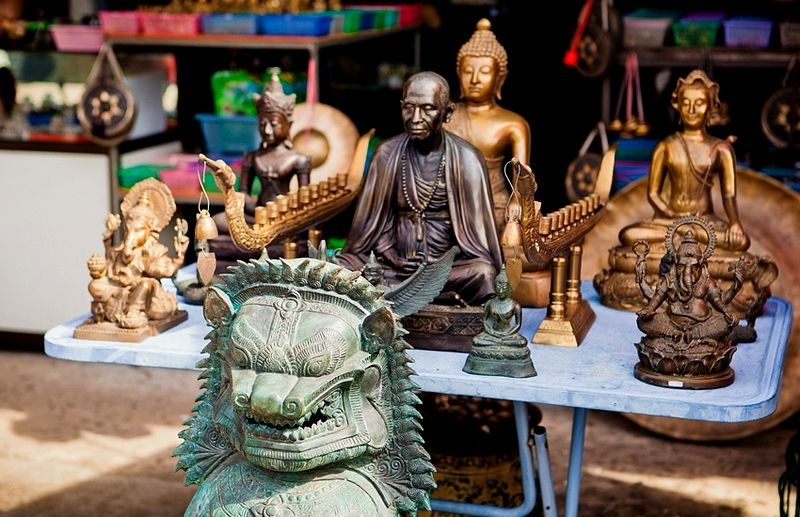 Returning from a trip, tourists bring home little sweet souvenirs and exclusive gifts to relatives and loved ones, as a reminder of their vacation and symbolizing the country that they visited.
Tourists vacationing in Pattaya are no exception. Thailand is an amazing country with thousands years of history and distinctive culture. Buying souvenirs in Pattaya, vacationers are trying to take part of this amazing place with them and keep their memories of their holidays for many years.
Contents
The most popular souvenirs
Edible souvenirs
Presents for children
Items prohibited for export
How to get souvenir shops
"What to bring from Pattaya?" this question vacationers ask themselves long before the end of the vacation, and everyone is trying to find not only something special, but also useful.
Fortunately Pattaya is a great place for shopping for any taste and budget. Here you can find large souvenir centers that are known internationally, as well as small souvenir shops with a unique atmosphere. You can buy cute souvenirs, unique works of local artisans, Thai cosmetics, tea collections, spices, decor items, jewelry and even furniture.
The most popular souvenirs
Having decided to buy souvenirs in Pattaya, the tourists are faced with a difficult choice: how to choose interesting and useful presents from a huge variety.
Most of the time tourists buy:
Incense sticks – their aromas are everywhere, in hotels, tourist centers and shops. Friendly Thai people sell the incense literally at every step and their smells will remind you of a sunny holiday.
Thai orchids – perhaps the most romantic souvenir from Pattaya, where specialized flower exhibitions are often organized. Orchids are sold in special pots, in which they can be easily transported and perfectly whitstand moving anywhere in the world.
Natural Silk Products – «must have» for every fashionista. Thai silk is considered to be one of the best in the world and it is handmade. It can be a man's shirt or a tie, bandana, scarf or an elegant dress. Tourists should pay attention to the quality of the fabric, the perfectly flat surface is a sign of a fake, as well as the cost of the products - original products cannot cost less than 500 baht. Handmade natural silk products are quite expensive in Thailand.

Leather goods – very expensive presents from Pattaya, which are best purchased in specialized stores, and not from merchants at the beach, in order to protect yourself from fakes. Tourists can buy purses, bags, belts, key holders, wallets and all kinds of covers made of crocodile, python, ostrich, shark, lizard or stingray skin. A handbag made of stingray leather, uniquely reflecting the sunlight, is a perfect gift from Pattaya for your beloved woman.
Woodworks, are sold everywhere – these are not just numerous statues of gods or animals, you can also find lamps, kitchenware and utensils, chests and caskets, including unusual ones with a secret, photo frames or mirror frames. All these products are made from different kinds of local wood with different properties. Such as ebony wood, coconut tree or teak wood. Thai wooden furniture deserves special attention: beautiful tables, chairs, bedside tables, chests of drawers and others, decorated with stained-glass rhinestones or outlandish inlays, will bring an original touch to any interior.
Natural cosmetic– people love it and love to buy it for themselves and as a souvenir from Pattaya. In specialized stores, pharmacies or markets, it is worth buying, cold pressed coconut oil, which is considered to be a cure for most skin and hair problems. Thai black toothpaste perfectly removes inflammation on the gums, helps to heal small cracks, and snail creams perfectly clean pores and help to get rid of acne. Thai cosmetics are 100% natural, hypoallergenic and highly effective.

Natural cosmetics in Pattaya are sold at every step: in shops, markets and supermarkets, and it´s way cheaper than in other countries.

Natural latex products – pillows and mattresses with unique properties. Thailand has the world's largest plantations of Hevea tree. Latex is made from this trees juice by foaming. It has excellent hypoallergenic and antiseptic properties, repels dust and has an antistatic effect. The unique structure of latex allows to create bedding with excellent orthopedic properties, durable, shape retaining and self-venting. When buying natural latex products, you should ask about the certificates, or even better, purchase products directly from one of the specialized factories in Pattaya. Transporting latex pillows and mattresses is not difficult at all. Despite the impressive dimensions of some products: the shop will help to pack them by pumping out all the air, after that even a large mattress can easily be rolled up into a small roll.

Pearls and jewels – are exquisite souvenirs from Pattaya for your loved ones. Thailand is rich in gemstones such as emeralds, rubies, sapphires and even diamonds. And thanks to the amazing skills of Thai craftsmen and exclusive design, Thai gemcutting is considered to be one of the best in the world. But you should not forget that they are mainly made of gold of the 750th sample (and higher). Such jewelry is more yellow and has a softer structure. Prices for pearls and silver will pleasantly surprise even tourists on a budget who decided to buy souvenirs in Pattaya. The extraction of pearls and silver in Thailand is tremendously developed, therefore pearl and silver products are not expensive, but of a very high quality and very diverse. Thais make not only jewelry from precious metals and stones, but also cutlery, caskets, bowls, cups, knives, vases and much more.

Handicrafts – a variety of ceramic utensils made in traditional techniques, uniquely elegant, covered with drawings, or traditional statuettes. Each product is a unique piece for your collection. Wood and bamboo products, tea trays, caskets and dolls painted with glaze are very popular among tourists. Colorful drawings fascinate tourists, they can not just walk by such a beauty. Rattan and bamboo products are very popular too: their shapes and purpose are so diverse and it seems like Thais are able to weave absolutely anything: rugs, women's handbags, hats, furniture, interior decorations and even jewelry. Tourists like to buy souvenirs made of bronze and copper such as blades, swords, sculptures, cutlery, utensils, dishes, etc.
Car Rental in Pattaya will allow travelers to visit the maximum number of interesting places during their stay at the resort
Edible souvenirs
A separate story are the edible souvenirs from Pattaya, tourists like to buy them, both for themselves and for their loved ones.
Thai teas– one of the most popular souvenirs from Pattaya. The choice of tea varieties is impressive: blue tea with an unusual taste, which improves vision and is good for hair; Matoom tea also called Bael fruit tea, which removes almost any inflammatory processes in the body; green tea with mango, mangosteen, lavender; Thai milk green tea; Anchan tea known as a Butterfly pea flower tea, which helps to stimulate memory, improve hair and nails, etc.
Durian jam, a fruit with a specific smell and an unforgettable taste, will blow up your taste buds. Eating durian in public places is forbidden because of its strong smell, but jam smells pretty nice. Nevertheless such a souvenir will cost no less than $ 10.
Thai Coconut Rum – SangSom product with excellent quality. This is an expensive drink aged in oak barrels for 5-8 years.
Snake Wine – a strong alcoholic beverage infused with poisonous snake, that cost around 40-75$. In addition to this drink that reflects the essence of Thai traditional medicine, tourists like buy various Thai healing balms, tinctures and herbal medicines. Those products are much cheaper in a regular pharmacy, you should not buy it in popular tourist places.
Canned food from Aligators, scorpions, beetles and worms – an unusual souvenir from Pattaya is not for the faint of hearted. In addition, a variety of fried insects can be bought as gifts at the local markets.
Exotic fruits – jackfruit, pitaya, chompoo, guava, lychee, longan, mangosteen, rambutan and other fruits.
Spices – lemongrass, lime leaves, cinnamon, curry, lemon basil, tamarind, eringium, saffron ... This list is almost endless.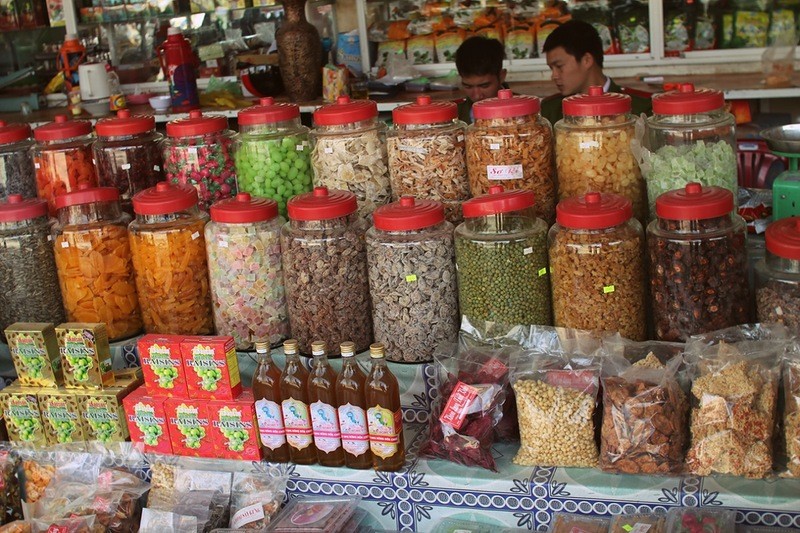 When buying spices in Pattaya, tourists just have to visit the Spice Museum and combine cultural activity with shopping.
Presents for children
Neither small tourists, nor kids of any age waiting at home will not be left without souvenirs from Pattaya. Souvenirs for children from Pattaya include various toys, clothes, shoes, goods for sports, and much, much more.
Children's toys in Pattaya are very original compared to similar products from other countries. These can be wooden toys (doll furniture, miniature musical instruments, motor development toys, etc.), latex toys (hypoallergenic toys for bathing, almost weightless natural rubber toys that don´t loose colour, nor shape), soft toys from quality safe materials with and without aromatization, and much more.
Figurines of heroes from national fairy tales, popular cartoons and movies: robots, animals, fantastic creatures - all these hand-made characters can be an excellent gift for a little collector. The toy Eco Doll House from Thailand with miniature furniture, dishes and household items will certainly captivate your child. This toy is so fascinating that even adults like to join their children to play.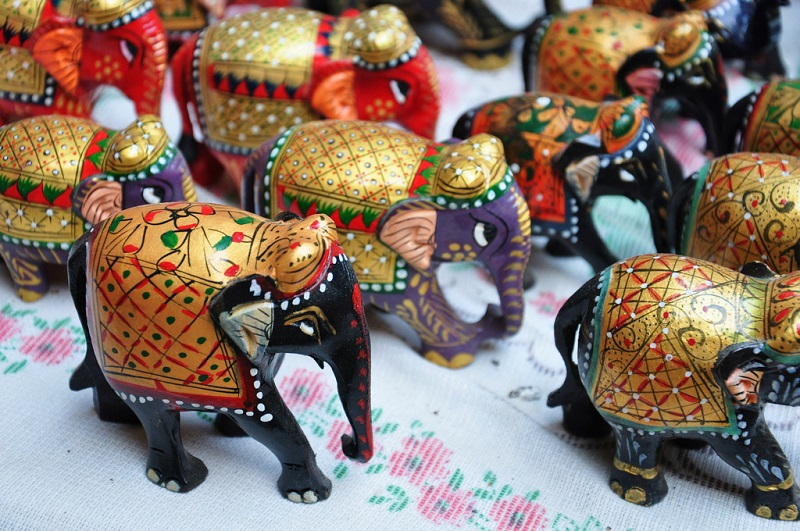 In shopping centers you will find a huge selection of quality shoes and clothes for children, which can also be a pleasant surprise from Pattaya. You can find here a variety of products from cotton, silk, wool, linen. A variety of styles and colors can satisfy the tastes of even the most demanding little fashionista. Special attention should be paid to clothing for newborns from Thai manufacturers - high-quality materials, natural paints, no rough seams and a wide range of products. The price in combination with quality will pleasantly surprise.
A wide range is presented in the section of children's household chemicals, accessories and essentials from Thai manufacturers. Baby shampoos, gels, creams, diapers, dummys, bottles - baby products in Pattaya are very diverse.
Items prohibited for export
The above list of products that will make excellent souvenirs from Pattaya is far from complete.
But, unfortunately, not all goods sold in the markets, supermarkets, shops and souvenir shops, can be exported from the country.
Following items are prohibited from export:
ivory products, although they are sold everywhere;
seashells, starfish, sea horses, which are also sold in souvenir shops; the exception is small seashells;
turtles, both live and armor products;
untreated, self-gathered corals;
any products made of tiger skin, claws, teeth, etc. such souvenirs are extremely rare and cost a lot of money;
Buddha statues larger than 12 cm; any objects of religious or ancient art, antique objects;
crocodile products, that souvenir shops are packed with, are also prohibited for export;
alcohol can be exported up to 1 liter per person;
stuffed bats;
live animals, birds, reptiles, etc.
According to rumors, that it is possible to agree with customs officers to export the prohibited items from the list for a certain fee, you should not try your luck, not to spoil the impression of your wonderful vacation in Pattaya.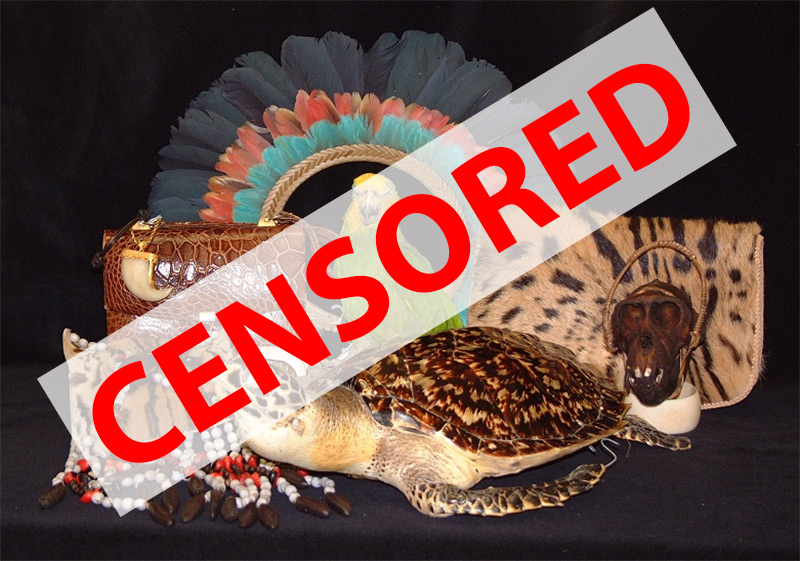 How to get souvenir shops
To be able to freely visit big and small souvenir shops at any time, tourists should take care of renting a car in Pattaya. You'd better turn to professionals with this issue. The company MAKS Car Rental will pick up a vehicle that suits your needs and wishes. It can be a compact mini car, a powerful SUV or a family minivan for a large group of friends.
A car rented from MAKS Car Rental will help travelers significantly save time, not be dependent on public or sightseeing transport, which will make a sea vacation in Pattaya as comfortable as possible.