TOYOTA YARIS ATIV 2018 WAS PRESENTED IN THAILAND
12.11.2017
Toyota increases their lineup of sedan cars with new Yaris Ativ.
Yaris Sedan's launch took place in August 2017 in Bangkok. Toyota Thailand has launched an all-new sedan in the form of the Yaris Ativ.  It look very self-assured among his competitive in B-segment sedan class. The Yaris Ativ's base stands on the current generation Toyota Vios.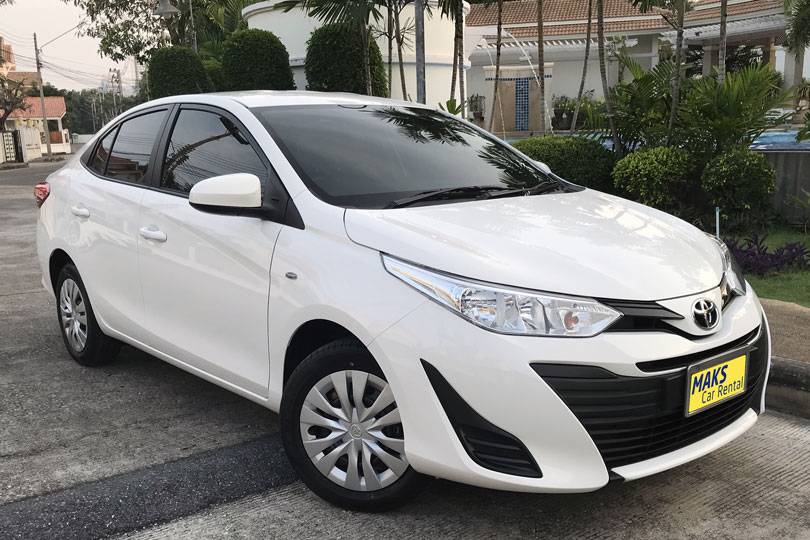 However, they show a different engine-line.
There are 5 variants available for now - – J, J Eco, E, G, S. The car is equipped with an engine 3NR-FE, the volume 1.2 liter with four cylinders dual VVT-i. CVT-i transmission produces 86 PS along with 108 Nm of torque. The transmission works perfectly with this engine together. Manual transmissions are not offered.
Previously, we have seen images of  the Yaris Ativ in the Internet. Now we can look up each and any detail of the Yaris Ativ. Do not trust the first glance of you, Yaris Ativ reminds you a re-styled Vios. But it's not a fact, because the car has all the best aggressive forms, curvier and best overall look.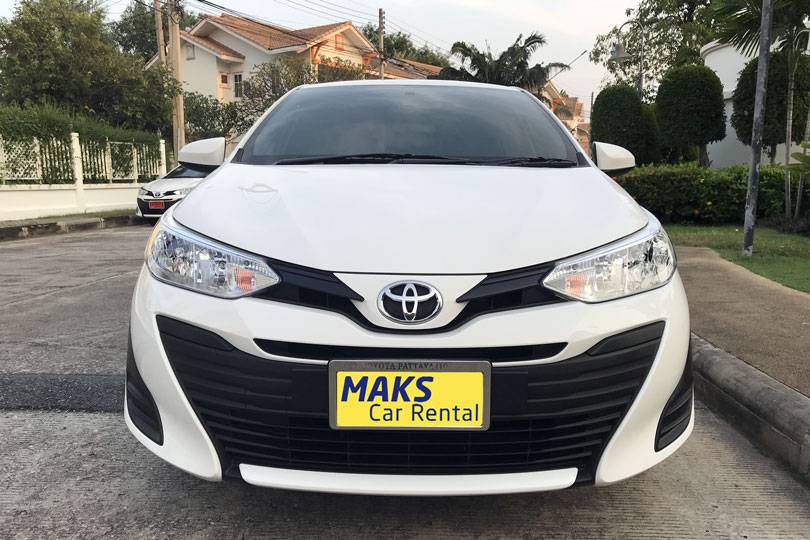 In front we see the dominant position is occupied by the lower grid which are then complementing by the upswept headlights. The fog lights are integrated in the large grill as part of grill. While moving to see the side of the car Yaris Ativ shows us very aggressive and figure.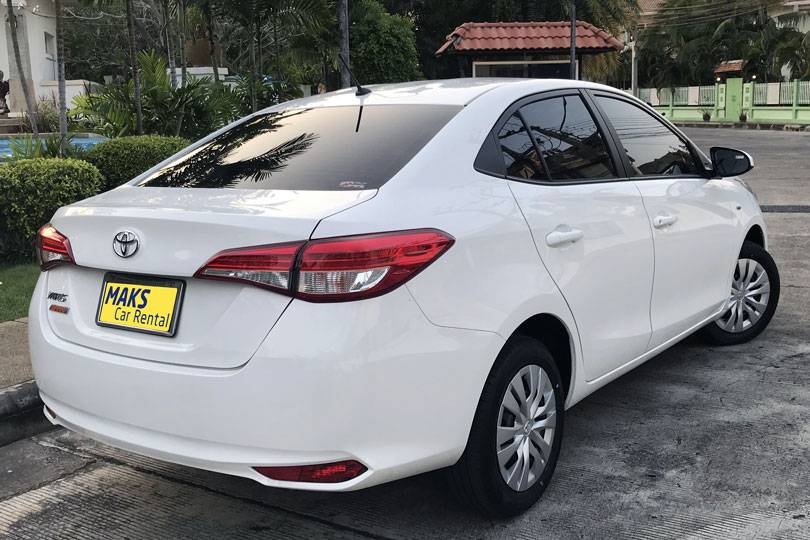 As for the rear, the car shows a unique set of tail lights that are much longer than can be found, for example in lights of Toyota Vios. Despite looking very similar, the Yaris Ativ took only a few details of the Vios' looks.
The Yaris Ativ staffed with 7 airbags. It is the only car in its segment to offer 7 airbags. In the base configuration comes ABS, EBD,VSC, TRC, hill start assist. For passenger's safety, all these features come standard and pass control and all required testing. Toyota Yaris ATIV includes parking sensors and reverse camera.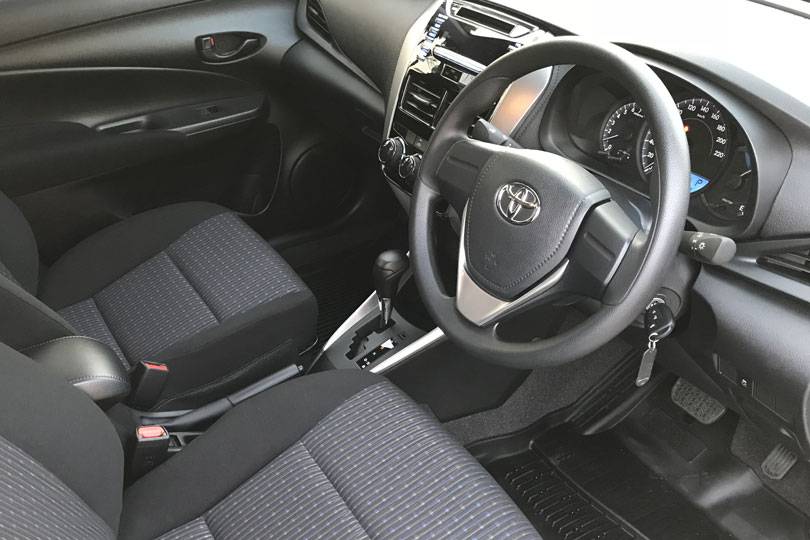 Inside the interior looks decent for a B-class sedan. The fabric on seats comes in standard, but you can choose the color of all variants. S-class is featured with 7-inch touchscreen multimedia system, DVD player and 6 speakers. You can enjoy automatic air-conditioning. You would not need a key to entry or start the engine.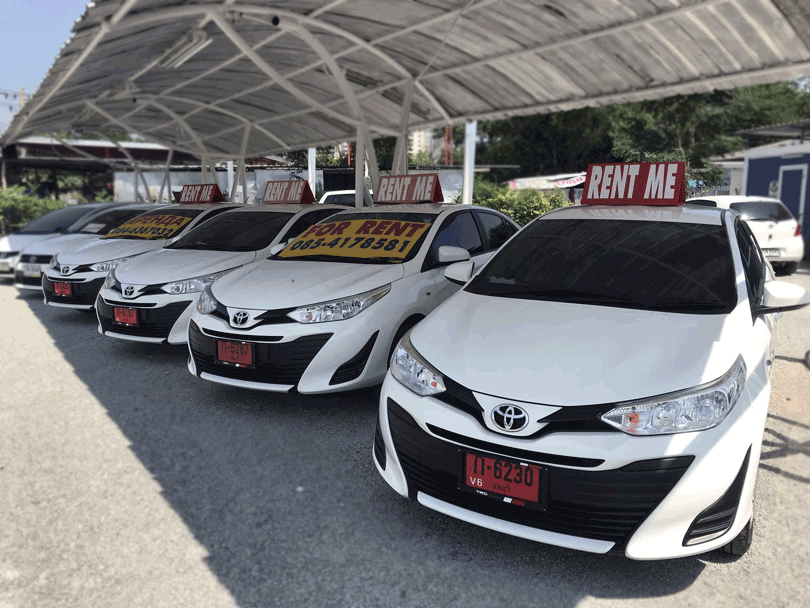 This decent car has already arrived at the MAKS Car Rental.
We invite you to rent a new car and try it.
If you have any questions or concerns before renting a car in Jomtien, Pattaya visit the Contact Us page or to secure your rental car, SUV, minivan or truck in Pattaya simply fill out the contact form on the Fleet page.