TIPS FOR RENTING A CAR
13.12.2017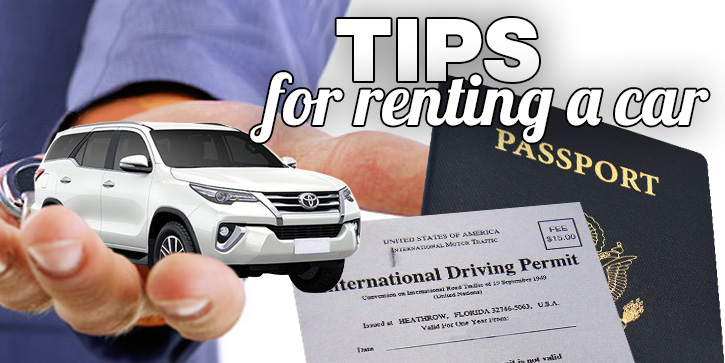 When renting a car in Pattaya there are things you should look for, and the first thing is that you select a reputable car hire firm such as MAKS Car Rental.
There are other elements to take into account hiring a car and in this blog we highlight some of them.
Is Your Licence Valid
If you are just visiting Pattaya from another country then you may need to check that your driver's licence is valid to drive in Thailand. The car rental company will ask you to produce your documentation so they should double check this.
Gas
Always hire a car that is already full up with gas, and when you drive away from the car hire company's forecourt check the immediate locality for gas stations so you know where to fill up when you return the vehicle.
Don't fall for the trap that you will be charged on the fuel that you have used, this will be stacked up in the car hire company's favour.
Insurance
Check that the car hire company has the vehicle covered comprehensive insurance, read the documents carefully to ensure that you are covered for every eventuality.
When investigating the insurance policy watch out for "loss of use" caveats. This allows for charges to be applied when the rental vehicle is off the road, including a day's rental charge.
Don't Ignore Offers
Quite a good policy is to reserve a budget type car and then ask for an upgrade when you go to collect it. Many times this will work when the rental company is running out of budget vehicles and are happy to upgrade you for a minimum fee.
Always try to haggle if you are offered an upgrade, the company have a reason for offering you the deal, probably because they want the car you have reserved or the larger vehicle is just standing on the lot.
Make Sure You Check The Vehicle Before & After
Before you drive the hire car off the premises ensure that you have time for a proper inspection. Do not be rushed in this as any bumps or scratches that you miss you will definitely charged for when you return the vehicle.
By the same token don't leave your final inspection at drop off time to chance. Once again thoroughly check the vehicle, if you are catching a plane early in the morning, do it the night before. Make sure all your personal items are removed and if a representative is not there perhaps take some photos to prove the vehicle's condition.
Hiring a car can be one of the joys of life, it gives you an opportunity perhaps to drive a vehicle you would not normally be able to afford. Or perhaps you don't actually own a car and it is a rare treat.
It also expands your lifestyle so you can take epic road trips and short holidays.
If you are wishing to hire a car in Pattaya then go to the number one car rental company and contact MAKS Car Rental, you will not be disappointed in your selection.